---
Are You Tired of the Hamster Wheel of Content Creation?


It's time to get more from your content creation efforts. No more One-Hit Wonders!
Reusing, recycling, and repurposing aren't just good for the environment, they're good for your business!

Are you feeling burnt out?
Like a hamster on the content creation wheel, trying to churn out more, more, more?
Are you overworking because you think you have to create brand new content from scratch, every day? For emails, blog posts, 4 social media platforms, and then do it all over again?
Dang. That's exhausting just to read! Time to stop the wheel.
Instead get more out of your bright ideas and every piece of content you create for your business!
If there's one thing we've learned as busy online solopreneurs over the last few years, it's this:
Content is King.
And Queen.
And the knights, jesters, and all the village people too.
Content is the backbone of promoting and marketing ANY business today. It's everything!
Unfortunately, creating the whopping amount of content our businesses need can be a pain. It could take hours (maybe days and day!) to put together decent (let alone audience-grabbing, conversion-centric) blog posts, emails, webinars, or sales pages.
We spend precious time creating a brilliant blog post, engaging social media, informative webinars ... and then what?
We let our awesome ideas, our hard work, wither away - disappearing into the internet ether right after we post or launch our stuff.
If you are feeling stretched thin and fried crispy tired it could be because ...

You're not smartly repurposing your content.
And you may not have found your repurposing mojo yet because ...
You don't know how
Not sure what to repurpose
What tools are you supposed to use?
Where does PLR or licensed content fit? Does that have to be so hard to work with too?
You don't have a plan - you're winging it and riding that spontaneity wagon for all your posting and sharing
Well, that's a recipe for stress and business burn out.
Don't toss all your hard work, incredible ideas, or awesome content to the back of the closet like a once-worn bridesmaid dress or unhip concert t-shirt.
Sound familiar? Yeah, I've 'been there, felt that, done that, got the t-shirt to prove it.'
BUT ... I've also studied, learned, tested, failed, and tried again at DIFFERENT ways to "do" content. I've found better content mojo.
It's time you have a mighty smart repurposing plan.
What if you had a repurposing strategy from the very start?
There are so many ways to mix and match with your content.
Repurposing in a smart way helps you with the holy grail of consistent content marketing.
It saves you time and energy. It gives you that 'wow she's everywhere!' energy and vibe. And you don't wake up everyday wondering and dreading what you're gonna post.
Plus different people are attracted to, and consume, content in different ways. It's in your biz best interest to meet them where they are, with multiple ways to hear and see your message.
What if it wasn't hard to get started with creating - or repurposing- your content because you know where to start.
AND if you have a plan, a strategy, you know what parts of your content may become an email, or a Facebook post, a blog post, or a Reel.
You could start from just one piece of content. And yeah, that could even be starting from PLR or licensed content. Whoah!

Finding your content mojo starts with a mighty smart plan.
Learn to reuse, recycle, and repurpose our content so that IT works harder and longer - not us
In this training you'll learn what I've learned about content repurposing and how to successfully make it a consistent, planned part of your business. Dust off that stash of PLR and make it really work for you. Spend less time on social media. Be visible and wow your audience with your ideas over and over.
Get instant access to

Content Repurposing Mojo training

now!
Find Your Content Repurposing Mojo
Live Training

Join me to learn how to squeeze more drops of goodness out of your amazing, mighty content - and take a break from the content hamster wheel.

What you'll get in this LIVE training: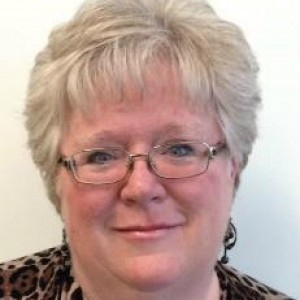 Applause for the Easy PowerPoint Video Tips
Thank you Jennifer for teaching me the super simple and cool PowerPoint to video technique to reuse content. It's really true, some of the simplest techniques have a lot of value. I was able to create a simple PowerPoint video for a crafting event and the moderator was so VERY thankful. I received many thank you's and shout outs of appreciation. I even received follows and friend requests from people I wouldn't have connected with otherwise! Thanks for helping me share value with my community.
Mega Mojo Jump-Start participants:
Enter coupon code 2MOJO2 on the form to claim your seat for free!

I'm your personal marketing geek ...
For busy, smart, solopreneurs who stumble on technology or the how-to of marketing, I'm here for you! I'm Jennifer, and I am a proud marketing geek. Better yet - I'm YOUR geek. Mighty Marketing Mojo is here to help you overcome your tech struggles so you can confidently promote your business and attract more of the 'right-for-you' clients you love working with. Let's find your own marketing mojo!
Jennifer Burke // Head Geek at Mighty Marketing Mojo