If You Have Even One Person on Your List – You ARE an Email Marketer. Time to Act Like It!
You Need to Actually Write - and Send - Emails for Email Marketing to Work

You created a free gift, you invited some friends, you started your list – wooo hooo! Seriously, that's worth celebrating!
As an online business owner – or someone working your side hustle to grow into a biz – you need to know that email marketing is super important. Super cost efficient, super effective, and very much not dead!
So, ummm, have you actually been writing and sending emails to those lovely people who gave you permission to send them emails?
If you're like a LOT of my community of online biz pals, you're not emailing. Or you are totally stuck on what to write.
I bet many of you like writing and sending emails as much as a trip to the dentist
No matter how much you might want kick, scream, hide, or run away from the emails – ya can't.
Plus, you have awesome people out there waiting to hear from you! They need your experiences and advice - don't hold back from sharing.

And I say this from all love, affection, and mighty support for you – if you have spent time or effort to create an email list, and you have even ONE person on your list …
HEY! You're an Email Marketer! Woooo! Now Act Like It!
Oh, snap, I went there.
Yeah, it's not enough to work on building an email community – you have to you know, write AND SEND emails.
The #1 Question About Email That I Hear From Mighty Pals Like You ..... "What do I write???"

What if I challenged you to spend 30 days focused on writing emails?
What if I supported you all 30 days in your writing?
What if I gave you things to write about and send in your emails?

Time to find your voice, find your rhythm, and write some damn emails – sending them would be nice too.
"But Jennifer I hate writing emails! I don't know what to say!! I stare at the screen for an hour each week."
"Ugh ... When I type it sounds like a stuffy, boring teacher or guy in a business suit. Or worse, it sounds like a slick-haired, phony dude bro marketer or used car salesman. I don't know how to make offers for my stuff. I feel icky. I don't have the right words."
"I'm scared. No one is listening. What if they unsub? What if everyone is mad that I promoted something? I'm scared to send anything … to this list I'm working to grow!"
I have heard ALL of that from you, my mighty pals.
I have said at least half of it myself over the years.
As they say, 'if I had a nickel for every time someone said …', well I could buy more wine or …. another boat? Or retire to wine country
I hear you - you're not feeling your email mojo …. Yet!
I got good news for you …
We are going to build the email habit in you. Build those email mojo muscles.
I know you already have the words inside of you. You have advice to share, opinions to give. You just need a friendly nudge to get them out.

I'm gonna lead you through the exact process that turned me around totally on email – created a consistent email habit for me, boosted my email list growth, and boosted my biz bottom line.
Yeah, It's Time to Write Your D*mn Emails!
I'm Challenging You to

30 Days of Email Writing

– to Create a Mighty Habit
I know all about the fears and procrastination because I've been there too!
And I also know that challenges with a group are mighty great for kicking procrastination to the curb and coming up so many great ideas.
The challenge itself is simple ….
>>> I'm here as your leader and mighty cheerleader to encourage you to write 30 emails in 30 days with me.
>>> I'll give you tons to think and write about.
>>> You'll get prompts and templates.
>>> We will have group calls and small group brainstorming.
>>> We will work together on planning and writing smart, strategic emails.
I want for you to …
Now don't freak out - this is not a challenge about sending 30 emails in 30 days! I don't email daily even now.
But it is about WRITING emails to market your business. Hopefully you send some of what you write - now or later.
About finding your voice and your rhythm.
About learning to take stands.
About showing up – first for yourself and then for your email audience.
Because if you have even ONE person who has opted in, given you permission to email them, then you are an email marketer my friend. And it's time you pulled up your pants, put on your butt-kickin' boots, and acted like one.
It's time to write some d*mn emails.
Here's What's Inside -
January 2022 30-Day Write Your Damn Emails Challenge
Group coaching calls, brainstorming time, email marketing planner, email tracker, writing prompts, group support and accountability. Oh, and prizes!


Let's spend 30 days together writing and creating good email marketing habits. You have people who want to hear from you, so let's go write some d*mn emails for them!
30-Day Challenge January 2022 - You Get ...

Ready to Join Me and Sit Down to Just Write Your D*mn Emails?
That's a huge reason challenges work – dedicated time, support, and group energy towards a goal.
An invitation, a dare, a challenge to make time in your schedule to sit at your computer – daily- and write emails. Those emails you've been putting off for too long. The emails you've psyched yourself right out of writing.
Here's your invite - come hang out, write, and be cheered on as you do it.
Making email marketing a mighty habit is something that will pay off in your business for weeks, months, and years to come.
Let's go!


(2) Group Calls Per Week
Private Accountability Group
Email Planner + Prompts

Plus Prizes for Finishing!

Who Is Jennifer?
I'm Jennifer Burke and I love learning, checking out new things, and "research" is practically my middle name! I'm a proud marketing geek. I dig into the techie bits that many biz owners hate. I believe in busting myths around marketing, calling out B.S. if I see it, and sharing what's exciting and amazing too. I love teaching small biz owners to find their own marketing mojo and confidently promote their businesses.
What's my email marketing story and why am I your best choice to learn from today?
I bootstrapped and learned things the hard way nearly 10 years ago when I first started my online biz career. Sure I was geeky and bit extra techie, I was eager to learn, but I also paid extra for expensive tools because some guru or 'expert' said it was what everyone used. And like a lot of starting biz owners, I felt the siren call of 'free' and tried to make do with free email software and other free tools. I spun my wheels and stayed small.
I went to tons of webinars, lots of trial-n-error, more self-teaching, and I stayed too long with an email tool that was making it harder not easier. So I wasn't writing or sending emails consistently enough and by business stayed small and quiet.
But when I reached out for help, made a tech switch that made things truly easier for me, I could easily show multiple opt-in offers, I wrote more emails, I was more connected to my community, I felt confident participating in lead generation or list-building events, and things took off. I wrote more emails, I was more 'me' in my emails, I was more confident making offers, I have grown my list in big chunks, and my confidence and business have grown too. I want that for you!
You may have seen a challenge like this before
See, 3 years ago I took up Kelly McCausey's dare to write emails for 30 days and it changed EVERYTHING.
Seriously, it changed my business and probably my life. Hell, I even changed email software during the challenge because I was so fired up to finally do this email marketing thing RIGHT.
I had spent too long building the wrong lists, with the not-so-right-for-me people, sending ultra-professional, boring emails that did nothing much for my business.
I shared good stuff, but only safe things like why I love Canva (still do) and cool, curated content – very little of my own thoughts, personality, or opinions.
I certainly never rocked the boat.
I sweated over every unsub (probably because I knew each of them!).
And offers? Pfffft! I rarely sent offers or I buried them in text and wishy-washy soft language.
It was not working.
And I KNEW it.
I knew what I should be doing differently. I knew I needed to email more. I knew I needed different free gifts. And I knew that if people – who loved my webinars and my free gifts – were on my list, they deserved to hear from me and to hear how I could help them.
And it was that original dare (turns out I'm a sucker for a dare or challenge!) that kicked me in my butt and helped me build a real email marketing habit – by writing 30 emails over the course of 30 days.
When Kelly told me she was no longer going to run an email-writing challenge I asked ... no, I TOLD her.... I wanted to do it! And she gave me not only the blessing but support and kick in the pants to go create my own version of a 30-day email writing challenge.
We are all email marketers and it's time to go act like it. It's time write some d*mn emails.

What Others Have to Say About Jennifer and Her Teaching
"
Roz No Longer Procrastinates About Emails
I have been procrastinating on email marketing because, while I know it is important, I made it so important I was afraid I would get it wrong so I never actually did it with any consistency.
Working with Jennifer helped develop the skills I need for my emails to not only be effective but fun enough to commit to a consistent schedule!
I love working in the container of a challenge. Having a lot of people on the same 'mission' makes it easier to stay on task, even when distractions come in!
Prizes and fun are also VERY helpful!!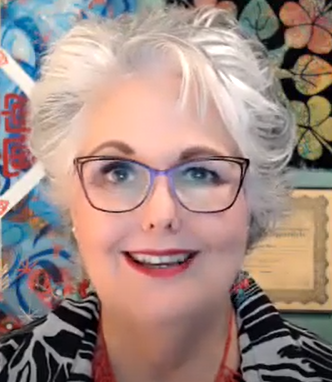 Rozlyn Warren
Energetic Alignment Strategist
"
Jennifer Saved Me From Email Frustration
Jennifer took the frustration out of learning a new email program that was more advanced than I was used to. She saved me so much time in the learning curve! I'm excited I can make sure my list is getting the exact info they are looking for.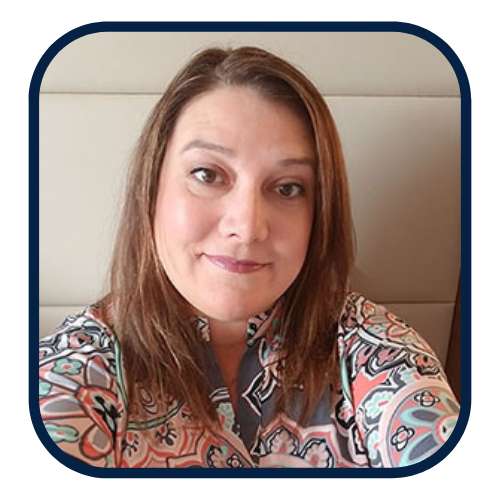 Val Selby
Coach, Event Manager
Frequently Asked Questions
But what If I Use XYZ Email ....?

No matter what email software you choose - you need to write emails.
This challenge is about getting in the flow and rhythm of writing emails - it's great if you send some of them! But it's not a requirement and it doesn't matter what email marketing software you have.

Isn't this the Same as the Love People and Make Money Dare You to Email Challenge?
It's surely inspired by Kelly McCausey's awesome challenge! I participated for three years and it changed my email marketing completely. Kelly no longer offers an email-writing challenge and she has given me the go-ahead to create my own version of the challenge.
The tips and prompts may share similarities but they are different- just as Kelly and I each have different coaching, writing, and email styles.
The Write Your D*mn Emails challenge will also have an emphasis on participants each finding their own voices, styles, flow, and pattern so that email becomes natural and fits their business. It's not all about getting a prompt and writing strictly to the prompt each day.

What If I'm Not a good writer or don't know what to say?
I've got you covered! You have stories, you have things to say, you just need some nudging and structure. That's really the point of this whole challenge - to give you tips, inspiration, and yes writing prompts. But more to help you find your own voice and style. The group challenge format is great for supporting you if you get stuck and to encourage building those new email habits.
I Don't Have a List Setup Yet ... Will This still help me?
It will help you to get started on the right foot as we talk about different types of emails, what to send our lists, how to come up with more ideas, how to naturally make offers in emails. You could write 30 emails that you send at a later date after you have your software setup and list started.
But if you're really new to email, you should probably grab my course all about how to setup a list, create forms, add them to your website, and get ready to send emails. Ask me and I'll send you a special coupon for 50% off my Hell Yeah You CAN Start Your Email List course.