Still Not Building Your Email List Because Tech Is Intimidating?
Help Is Here, Let's Get It Done!
It's Time TO Get Your Email List Started At Last!
As a business owner you are working hard to be seen and build relationships - but if you're doing anything to promote yourself without a mailing list to invite people to, you're wasting time and energy. No email list means missed opportunities to follow up with your loyal buyers and fans of your business...
But You Know This Don't You?
You know EMAIL is still the most powerful marketing tool.
You OWN your list
You control what you send and when
You can personalize and segment to send messages to exactly who you want
You get to nurture that relationship with an email community member
AND You build authority, create buzz, and build your business.
Not having an email list is not an option for ANY business - and please don't say 'But I have a Facebook page!' Being at the mercy and whims of changing social media is not enough. You have no control over who sees what you post - even those who've asked to see what you share aren't seeing it reliably.
I'm Convinced, But Can I Actually Do This?
I firmly believe every online business owner can do this - with some help of course!
I've consulted with everyone from life coaches, to writers, to nonprofit communicators, to PLR creators. I've helped them sort their email tech troubles and left them feeling confident in using email tools to grow long into the future.
Who Am I?
I'm Jennifer Burke and I love learning, checking out new things, and "research" is practically my middle name! I'm a proud marketing geek. I dig into the techie bits that many biz owners hate. I believe in busting myths around marketing, calling out B.S. if I see it, and sharing what's exciting and amazing too. I love teaching small biz owners to find their own marketing mojo and confidently promote their businesses.
What's my email marketing story and why am I your best choice to learn from today?
I bootstrapped and learned things the hard way nearly 10 years ago when I first started my online biz career. Sure I was geeky and bit extra techie, I was eager to learn, but I also paid extra for expensive tools because some guru or 'expert' said it was what everyone used. And like a lot of starting biz owners, I felt the siren call of 'free' and tried to make do with free email software and other free tools. I spun my wheels and stayed small.
I went to tons of webinars, lots of trial-n-error, more self-teaching, and I stayed too long with an email tool that was making it harder not easier. So I wasn't writing or sending emails consistently enough and by business stayed small and quiet.
But when I reached out for help, made a tech switch that made things truly easier for me, I could easily show multiple opt-in offers, I wrote more emails, I was more connected to my community, I felt confident participating in lead generation or list-building events, and things took off. I wrote more emails, I was more 'me' in my emails, I was more confident making offers, I have grown my list in big chunks, and my confidence and business have grown too. I want that for you!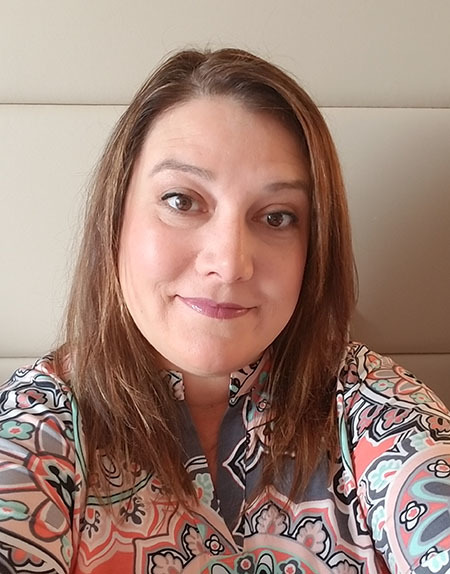 "
Val Solves ActiveCampaign
I was moving my email marketing over to ActiveCampaign and even though I watched the tutorials, I was still so confused on how it all fit together that I ignored using the program for at least two weeks. Jennifer took the frustration out of learning a new email program that was more advanced than I was used to. With her help I put together a complete automation, figured out how to use tags to my advantage, and connected multiple programs so they work wonderfully together as they are supposed to. She saved me so much time in the learning curve! I'm excited I can make sure my list is getting the exact info they are looking for.
Here's What Getting Your Email Systems
Set for Success Looks Like
Lesson 1: Intro to Email Marketing Software - This is a deep dive into setting up your account, creating lists and forms, adding contacts, what's a tag/segment, a few other Email 101 basics.
I've used several services over the years and ActiveCampaign is my choice today. I will highlight and demonstrate its use through out this training. If you use something different, no worries- the principles of email marketing setup apply in other tools as well.


Lesson 2: Your Website Connections - We'll take what you've created and bring it back to your WordPress site, where forms go, your plugin, thank you pages, landing pages, and did you know some basic WP themes have landing page templates built-in?!


Lesson 3: Your Free Gift - I'll show you how to easily deliver your free gift (aka your lead magnet/goodie) - ultra simple, free ways and slightly more advanced ways, why you need a gift, email vs download pages, brainstorming, and tech to create your gift. K.I.S.S. always!


Lesson 4: Your Emails - I make sure you understand the difference between autoresponders vs broadcasts, know what a welcome series is and how I set things up to take advantage of the power of tags. We'll setup a basic template that makes your emails look great and I'll share and tips on what what comes next, now that you're set up!
This Is Learning AND Doing


By the end of the group training you will be ready to grow your email list and sell. Nothing will hold you back from taking advantage of opportunities for growth – like events, partnerships, content upgrades, giveaways or more. You'll have all the pieces in place to go out and confidently, consistently send emails to your growing audience of prospective customers
Let's Recap What's Included...
Imagine how great it will feel when people visit your website and can finally sign up for your free gift!
Think about the joy of connecting with your community via email and hearing the "ka-ching!" of sales via email!
Hell Yeah, I CAN Start My Email List! - Even If I'm Not Techie
Available Now for Self-Study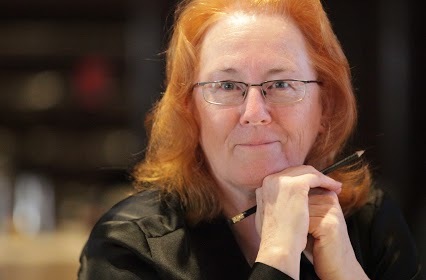 "
Fran's Sign-Up Success
I was working towards being involved in list-building event, but I was frustrated with trying to set up a sign up page. In one quick call Jennifer walked me through my email tech problems and in a very short period of time I had my signup page ready to go. As a result, I was able to participate in a giveaway and add almost 100 people to my mailing list!
You Have My Easy Guarantee
---
You can request a full refund within seven (7) days of your purchase and it will be given – no questions asked!
Frequently Asked Questions
But what If I Don't Use ActiveCampaign? I use .....

I've used multiple email software systems in my years in business, and poked around inside more while working with clients. I believe in teaching you fundamentals you can apply no matter what your business or what tools you use. But yes, the inside peeks and demonstrations will be shown using ActiveCampaign because after using or looking at all the other tools, it's the one I find to be best right now.


You do not have to switch to ActiveCampaign, but recognize I will not be teaching inside every piece of email software available. I will clearly tell you if something I'm demonstrating will be different, harder, or not possible in another email marketing software, to the best of my knowledge. Tech changes! And I'm happy to have a separate, private Borrow My Brain call to discuss email software options.
Will I Be Learning How to Write Emails or create great email marketing campaigns?
We will talk about some of the first emails you need in order to be setup for ongoing success, but this is not an email writing course, nor copy-writing, nor on planning out campaigns. I have some really good recommendations on courses for those next steps! But let's get your system ready so you know what to do next.

I Have email software already and sort of a List ... Will This still help me?
It might! Are there aspects of the technology of email software that have you stuck or frustrated and so you aren't building your list or consistently sending emails? This training could get you unstuck and walk you through the steps and pieces you need so you CAN get people opting in and you CAN send emails more easily.
My knowledge and hands-on approach is valued by those who have lists but have switched services and feel stuck or intimidated by the new technology; or by those who got a list sort of started but weren't sure about landing pages, opt-ins, lead magnets, or how to connect all the pieces.
Can't I Just Hire this tech stuff out?

Sure you could! If you have the budget and understand what you need done - there are Virtual Assistants, Online Business Managers, and tech specialists out there you can hire. But I believe that before you can outsource to someone to help you with your business, you need to know the basics of how things connect and run. You need to know what to outsource, what it should look like, how it works, and how to know when something is NOT working. I also know most of my online biz owner pals are the DIY types - for budget and personal reasons - they learn - and do - the marketing and business setup themselves first.

Mighty Marketing Mojo, from Jennifer Burke and IntelliCraft Research LLC - All Rights Reserved | Disclaimer